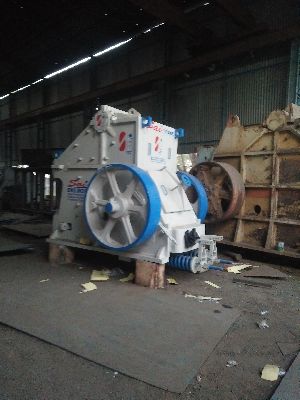 Crushers are industrial heavyweight equipment and machinery that are used in different kinds of industries. As the name suggests an oil type jaw crusher is a heavy duty crusher that is used to crush different types of materials. Broadly speaking these crushers are machinery that is used mainly in the realm of construction and that of mining.
These crushers are used so that stones and other hard rocky elements can be crushed into smaller pieces. In the domain of mining, this is done so that other raw materials can be extracted from the soil that has been attained.
In the context of constructing work raw materials needs to be broken down to a certain size and texture so that they can be used for making of the project. This is where the crushers are put to use.
Working Style
The operation style and mechanism such crunchers are always quite simple. The oil type jaw crusher supplier ensures that the basic designs of these machines are extremely simple and easy to fathom as that helps the machine to be all the more utility oriented, tough and simple to maintain. This is the case there are two blades that are brought near to each other at their rear end.
The two blades come together to a form a type of 'V' shape. Into the open mouth of these two blades now small or large chunks of material such as rocks whichever size has been attained and then they are crushed into smaller pieces. Depending on the nature of the end product that is required the pressure is exerted.

Points To Remember While Buying
There are numerous oil type jaw crusher manufacturers in the market. These equipment happen to be uniting expensive and buying them will mean a huge one-time investment. Hence at the time of buying them, you must bear in mind certain points. This is how you can ensure that you are investing in the right place and the equipment brings you maximum benefit.
• Be sure of the operative details of the machine. You must be very sure of the exact operative style and technique. This is how you will be able to derive the maximum benefit out of the machine.
• Be sure of the warranty and the guarantee period. This is how you will be able to maintain the machine well for a long time and hence get continued service out of it.
• Additionally, look for machines that come with a quality control sign. This is how you will be assured of the product that you are buying.
• Also, buy these equipment with wheels below. This is how you can make them portable and can get the best productivity out of them.
There are many Oil Type Jaw Crusher in Gujarat and also other cities of the nation. Investigate well into them, and then buy so that you happen to invest in the correct place. This will help your operations big time in the longer run.
This entry was posted on December, 24, 2019 at 13 : 02 pm and is filed under Jaw crusher. You can follow any responses to this entry through the RSS 2.0 feed. You can leave a response from your own site.